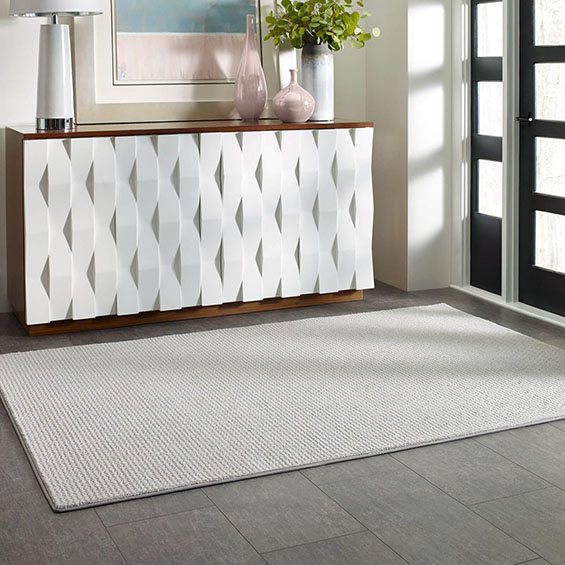 Before vinyl installation
Once you've purchased your new vinyl flooring and have scheduled your installation, we'll walk you through the rest of the process so you know what to expect.
Since vinyl can float over any other type of flooring as long as the subfloor is flat and smooth, we will not likely need to remove and dispose of your existing flooring.
We will move all large furniture from the workspace. It is your responsibility to secure any valuables or smaller items.
We'll help you plan your layout. Typically, vinyl planks should run parallel to windows or to the longest wall in a narrow room.
Before your new vinyl flooring is installed, we'll measure door clearances to ensure that your existing doors will clear. If necessary, we may be able to sand or cut your doors down.
If you plan on painting your room, it's best to do so before new vinyl is installed. This will prevent you from dripping any paint on your new flooring.
During & after vinyl installation
An adult member of your household (someone at least 18 years old) should be home to greet the crew and show them to the work area. It is important to ask any final questions you may have at this stage.
Once we've prepared your space and your subfloor for installation, we'll click each plank or tile into place according to the design and layout you've selected. It's a good idea to check with us directly if you have any other questions or concerns leading up to or during the installation process.