All about hardwood
Hardwood flooring is loved for its natural elegance and unique texturing, and it varies in so many different ways:
Color. Wood naturally ranges from light to intensely dark, covering every shade in between. Lighter wood is popular in modern and contemporary designs, while you'll find darker wood in more traditional homes.
Character. Grain variations naturally give every plank a unique personality. Dramatic graining enhances a rustic atmosphere, while more subdued or moderate graining is typical in traditional designs. Very subtle graining, on the other hand, work well in contemporary spaces.
Construction. You have two basic choices: solid or engineered wood. Solid hardwood is made from a single piece of wood and is designed to last for many years, able to be sanded and refinished multiple times. Engineered hardwood is layered and built to withstand higher humidity levels, but it can't be refinished as many times.
Finish. You'll find many variations in gloss, luster, and scraping. You can ask one of the salespeople at Messina's Flooring to show you an example of each type of finish available.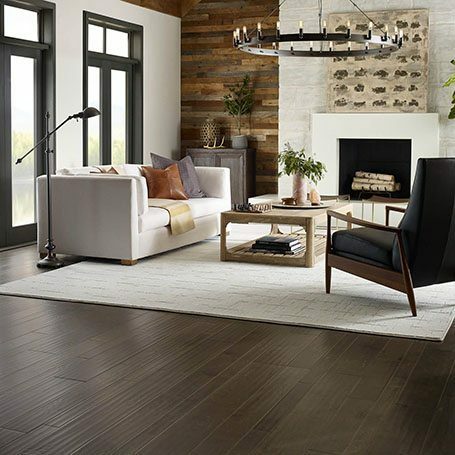 Need some inspiration before shopping for your new hardwood flooring? View our hardwood inspiration gallery to see some of the different looks you can achieve. Once you've found a style you like, get your in-home measure from the experts at Messina's Flooring!
Not sure what to expect on installation day? We're here to help you prepare (although we'll take care of the hard stuff). Learn all about the hardwood installation process at Messina's Flooring.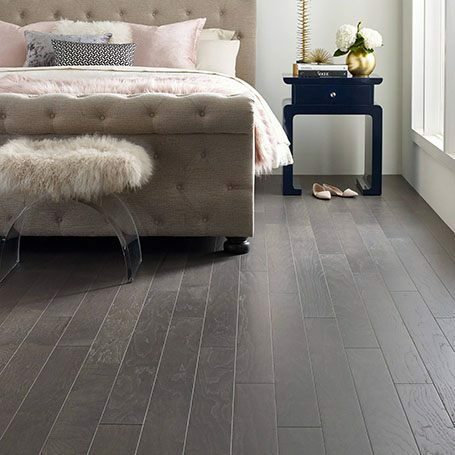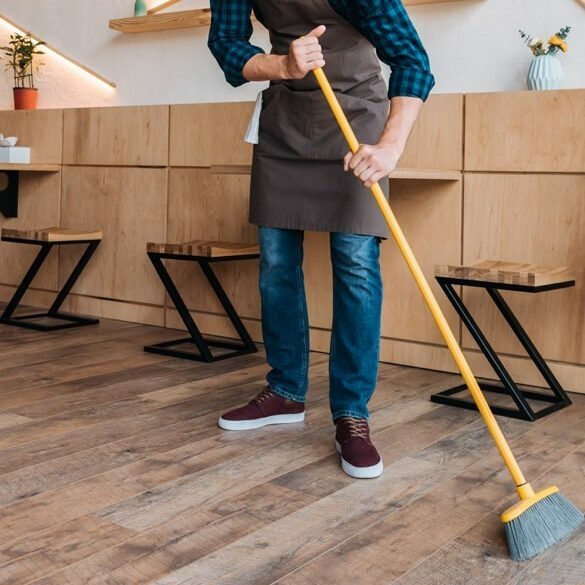 HOW TO CLEAN YOUR NEW HARDWOOD FLOORS
Hardwood Care & Maintenance
To protect your lustrous hardwood flooring and preserve its gleaming beauty, there are a few simple steps you need to take. Read our guide for cleaning techniques and preventative maintenance tips.