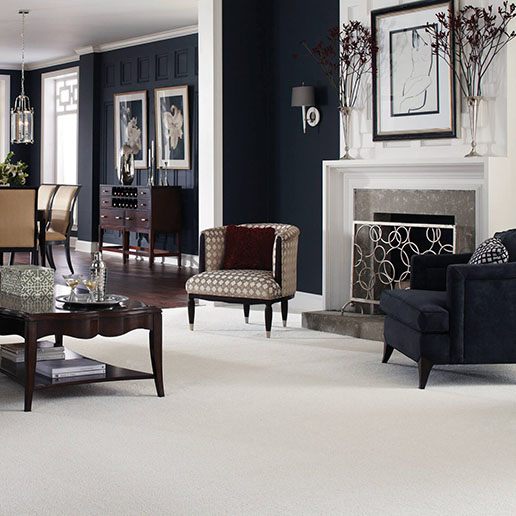 Before carpet installation
Once you've purchased your new carpet and have scheduled your installation, we'll walk you through the rest of the installation process so you know what to expect.
First, we'll likely need to remove and dispose of your existing floors. Typically, we'll take the ripped up flooring with us and dispose in our dumpsters.  If you have any concerns regarding disposal, please raise them with us in advance so we can make appropriate arrangements.
Next, we will move all large furniture from the workspace. It is your responsibility to secure any valuables or smaller items.
Before your carpet is installed, we'll measure door clearances to ensure that your existing doors will clear the pile height. If necessary, we may be able to sand or cut your doors down.
If you plan on painting your room, it's best to do so before your carpet is installed. This will prevent you from dripping any paint on your new carpet.
During & after carpet installation
On the day of your installation, an adult member of your household (at least 18 years of age) should be home to greet the crew and show them to the work area. It is important to ask any final questions you may have at this stage.
We'll then remove your old flooring and prepare the area for your new carpet. Typically, this involves cleaning and leveling out the subfloor. We'll then lay your new carpet, using either adhered or nailed-down tack strips to hold it in place while lining up all seams and stretching the carpet to ensure a smooth look and great performance.
After your installation is complete, we'll clean up the workspace. You may notice lingering dust and odors, which can last for a few days. By opening windows and running fans, you can clear the air more quickly.